Technology improvements have resulted in many exciting gadgets gracing every home, changing people's lifestyles. The gadgets are not only for show; they also solve standard problems quickly. The simple structure and improved features save time and space by reducing effort and time.
Vacuum Cleaners Powered By Robots
A variety of Deebot vacuum cleaners from Ecovacs, a leading researcher of robotic vacuum cleaner creation, make floor cleaning and vacuuming easier. The most recent Deebot is a three-dimensional cleaning solution with clever technologies to identify and overcome obstacles. 
It has an automatic system and can empty its bin by itself and also it has different cleaning modes for floors. With its clever time management feature, you can schedule it to clean your floors even if you're not at home. This clever gadget will make cleaning a breeze.
Robotic Alarm Clock
This is an innovative approach by creating a robotic alarm clock. Before you can turn it off, Clocky will make you run all around the room. 
This intelligent alarm clock flees and hides while continuing to ring until you're out of bed. You can not go back to bed and snooze any longer. You will never oversleep again, thanks to Clocky.
LED Light Bulbs That Are Battery-operated
The sophisticated Philips Hue LED Lighting System has made lighting at home more accessible. You may get rid of your old on/off the wall switch and replace it with a modern smart lighting system that you can manage with your cell phone. 
The illuminating system is managed via a Wi-Fi bridge with the aid of a mobile application. With your tablet or smartphone, you may turn on or off the lights wirelessly or set them to turn on or off. The high-quality energy-saving LED lights are excellent for use in both the home and the workplace.
Bediator
The bediator employs clever room heater technology to maintain the ideal ambient temperature during the cold winter months. Bediator, unlike typical radiators, is power-saving and can help you save money. 
It is a fashionable radiator that transforms into a bed with a simple switch flip. When you press the power button, it turns over and slides onto the ground. The date and actual room temperature are displayed on the LED display.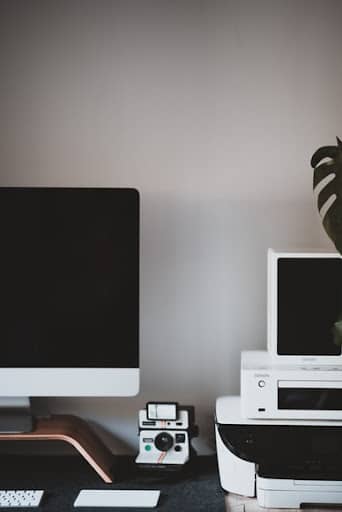 Faucet With Wi-Fi
This water-saving faucet can save up to 15,000 litres per year per unit. The technology behind this faucet ensures water conservation and also saves money on electricity bills. It is all because of its latest design.
You can leave a smaller carbon footprint by preserving water and energy. Smart Faucet is sanitary and contamination-free because there is no need to operate the faucet levers. It is excellent for kids, the older, and disabled persons. It is very cost effective and eco friendly.
Wireless Speakers
Stand-alone Wi-Fi home speakers improve your listening experience. A smartphone app can be used to control these devices. The applications provide you accessibility to your iTunes library and other online streaming, giving you a lot of options. You can listen to your music on any gadget that has the app installed. 
The tiny shape saves room and gives your décor a sophisticated look. The sound quality is excellent, with a sharp and clear high-frequency performance. Wireless speakers are a must-have in any home if you appreciate music. You can put these speakers in a stroller while going for a walk. You can find several types of strollers, prams, and other baby essentials at River Baby. 
Lights For Book Lovers
Are you concerned that your practice of reading books before going to bed would cause your companion to be disturbed? Book Light is a low-profile LED display housed in a plastic housing that provides ambient illumination for reading. 
It is so handy that it can be clipped on the top of the book. You may also change the luminance and angle of view. Long-distance teleportation with this product. With this lightweight device, you can read your favourite book on an airline or train. Along with that, acquire strip lights from the best led strip suppliers for better experience. 
Path Light Is Driven By The Sun
Solar-powered LED path lamps are an excellent environmentally friendly option for your yard. They are solar-powered and do not need any wiring or electricity to operate. With this smart technology harnessing solar energy to brighten your yard, you can save effort and money on your electricity costs. 
These lights automatically activate at nightfall and turn off in the morning. By adding these energy-efficient lamps, you would never have to worry about a dark garden or patio while you are away from home.
Air Purifier
HisoAir Purifier is a tiny device that filters the air and helps to keep the room at the proper moisture levels. It also has an aroma diffusion mechanism that eliminates odours in the space. It comes with a USB cable and is incredibly flexible, allowing it to be used in automobiles and at home or in the office. 
It uses less energy and is more thermally efficient. Refilling is simple because of the detachable tank. It is a terrific lifestyle device for the home or workplace that controls humidity, promotes high-quality airflow, and improves indoor air quality. 
Smart Lock Safes 
There are several types of smart lock safes you can buy from a high-end safe manufacturer, such as gun safes, document safes, jewelry safes, and many more. These safes help you store your valuables securely. In addition, the interior of such safes is made of soft material which protects the inside things.